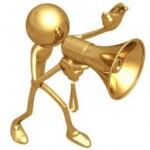 1. THIS WEEK TRAINING SCHEDULE (14th – 19th Jan'19);
CCAB (PSOEB) Stadium

– Mon, Thu & Sat
Bishan Stadium

– Tue, Wed & Fri
Bedok Stadium

– Tue, Wed & Fri
Queenstown Stadium

– Tue, Wed & Fri
Adults Running Programme – CCAB (PSOEB)

– Mon, Thu & Sat

2. Next JS Monthly Long Run at CCAB (PSOEB) Stadium will be conducted on 2/2/19 (Sat) and at Bedok Stadium on 8/2/19 (Fri), on both days @ 6pm.
3. ADULTS RUNNING PROGRAMME for more information about the Programme, contact Jack @ 9671 1470.
4. SHOPPING FOR SPORTS GOODS on discounted rate, click link for addresses http://js-athletics.com/products-page/how-to-order/

5. For more information, follow us at Facebook for weekly updates or If you would like to know more, contact Jack @ 9671 1470
Deserving Local Athletes
FREE Coaching for Singaporean athletes (15 years & above) who have achieved reasonable good time in Sprints & Distance events during National Schools Championship, SAA Meets or any official runs and want to excel further, come join us.

We are simply the BEST team (with 3 former SEA Games medallist and Experienced Coaches) and we emphasise on the "Athletes first, Winning second" philosophy and work gradually towards individual athlete goals.
To be the BEST, train with the BEST…