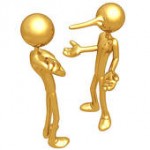 Please take note that the following Filipino coaches;
Benber Dayao Yu (Coach Ben)
Rustan Tancinco (Coach Tan)
Maria Tolentino (Coach Lalie)
were terminated from the company due to certain issues. Therefore, they are not authorised to transact any business on behalf of the company or use any of the company's materials, training plans and methods for their future dealings.
These coaches were also claiming to be Philippines National Coach, Philippines National Hurdler, Philippines National Long Distance Runner when they have never even once represent their country (Philippines) in the capacity as a coach or as an athlete. For further clarification about these coaches claims, please contact the following:
Philippine Amateur Track & Field Association (PATAFA) Tel: +63 2526 7092 or call us.
For documentation proof from PATAFA about the said coaches, click here.
No matter what happened, the truth still remains….
---