Competition… Some people are better at it than others. Winning comes easy. Excellence is a given. They play it cool and take things in stride. But, something is different. It is their inner spirit. Their ability to make the little things in life work to their advantage.
In comes Cross-Grip®, the latest in hairband technology. It can manage your sweat, control your flow, and help you look your best. The MaxFlowSports Cross-Grip® technology will secure the band and you will never look back. Quickly you are once again focused on your goal-excelling at whatever you do.
Be a part of the hairband revolution. Win. Dominate. And as a famous saint once said… "Use words only when necessary."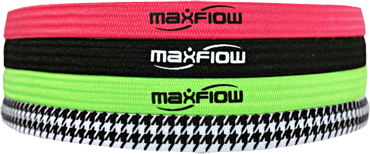 Science + innovation = The MaxFlowSports Cross-Grip® Hairband.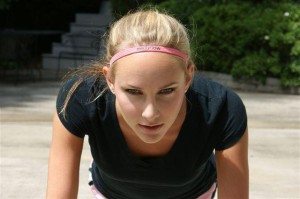 Our proprietary, patent-pending Cross-Grip technology has unleashed the latest in science for hair control, no matter what your game. Most headbands slide, stretch out, and generally are a nuisance, but the latest head band from MaxFlowSports solves those problems through it's revolutionary innovation. Our Cross-Grip technology really does keep the band in place, and our special band compound helps it to return to it's original form, even over time.
Whether you compete for fun or compete for keeps, don't let inferior hairbands spoil the action. Make sure yours stays in place and stays true to form.
Get the science. Get the MaxFlowSports Cross-Grip Hairband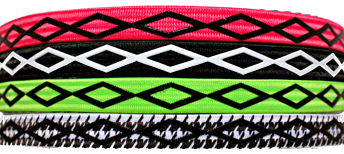 CROSS-GRIP HAIRBAND Testimonial
By using MaxFlow hairbands, I am able to concentrate on keeping the ball out of the net as opposed to keeping my hair out of my face. It stays put whether I am diving through the air or running sprints. MaxFlowSports hairbands will keep your hair pulled back so you can perform your best and look good doing it.
Justine Bernler
Canadian Professional Soccer Player
A product of MaxFlowSports, USA