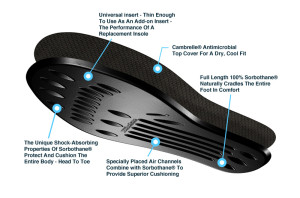 Neutral – Protection & Cushioning
100% Sorbothane® Full Sole Insert
Complete
Protection & Comfort
Heel-to-toe Protection
Naturally Cradles Your Foot
No Risk Guarantee
Relieves Pain – Long Lasting

Highly recommended for COURT SPORTS and for :
Walking
Dress & Office Shoes
Track
Golf
Baseball
Dance
Military
Running
Volleyball
Tennis
Skate Boarding
Cleated Footwear
Aerobics
Health, Wellness & Leisure
Hockey
Soccer
Basketball
Football
Industrial / Boots
Hiking
Relieves Pain and Provides Protection
Sorbo Court Insoles are made of 100% Sorbothane from heel-to-toe. Sorbothane visco-elastic material provides maximum protection and comfort by absorbing impact shock. Sorbo Court insoles will retain their comfort and protection during high impact activities even such as netball, basketball, tennis and squash.
"Sorbo Court – 100% Sorbothane® Full Sole Insert helps to protect the entire body against impact related pain and injury"

Dr. Mark Mendeszoon
Made in USA
Proudly Made By American Workers
Sorbothane® is Accepted by: APMA
Why Sorbothane?
Developed by a Materials Scientist to mimic human flesh – Sorbothane® is a one-of-a-kind visco elastic polymer. 100% unique – Sorbothane® is a solid that naturally "flows" like a liquid – Sorbothane® absorbs impact shock and provides comfort better than any other insole material available today.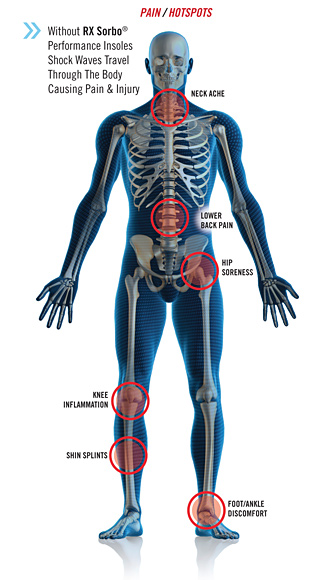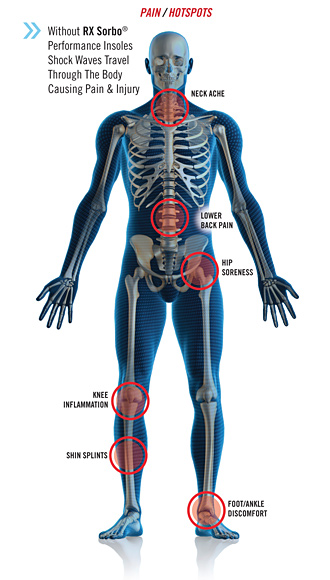 Sorbothane® Protection & Cushioning Comfort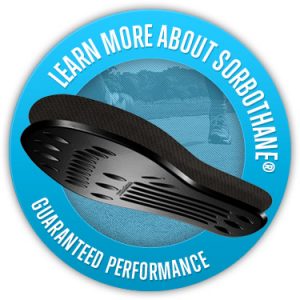 Absorbs up to 94.7% of impact shock before it enters the body
Protects the entire body from damage due to dangerous shock waves
Naturally cradles the foot – protecting the heel's own impact absorbing fat pad
Never bottoms out – performs even in extreme conditions
Durable and Long-Lasting
Sorbothane® Performance Insoles are built to last. Manufactured in Kent, Ohio these insoles retain their protection & cushioning comfort significantly longer than other insoles on the market. Sorbothane® insoles are an excellent choice for anyone who walks, runs, works, plays sports or spends time on their feet.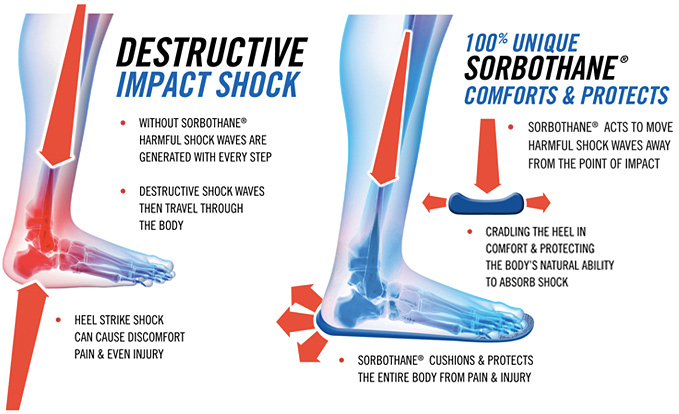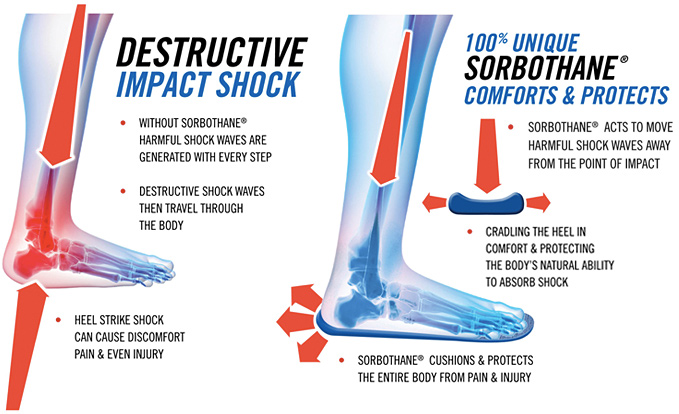 Recommended by Professionals
Doctors, sports medicine specialists and professional trainers worldwide recommend
Sorbothane® insoles to their patients.
"In my experience, Sorbothane® Insoles have proven to be the best defense against foot pain, back pain and impact-related injuries."

Dr. Mark Mendeszoon
Guaranteed Performance
All Sorbothane® Performance Insoles are guaranteed to provide long-lasting comfort and shock absorbing protection…step after step, mile after mile, month after month.
The Sorbo Court Insoles have been specifically designed for active people who wants to prevent injury and are ideal for use in sports work or general footwear. The insoles help reduce muscle fatigue, protect weak joints and ease the strains on ligaments and tendons and are ideal where both shock absorption and additional lift are required.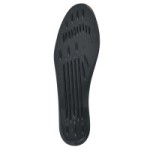 Size Guide for Sorbo Court Insole (All in US Sizes):
W6 – 7
M5 – 6 & W7.5 – 8.5
M6.5 – 7.5 & W9 – 10
M8 – 9 & W10.5 – 11.5
M9.5 – 10.5 & W12 – 13
M11 – 12
M12.5 – 13.5
"Sorbo Court Insoles" are Made in USA
SORBOTHANE INNERSOLES
Every time you take a step, an impact equal to 1.5 times your body weight is absorbed by your foot and transmitted through your body. Imagine the effect when you run!
"Heel strike" has been linked to a wide range of health conditions including: foot fatigue, shin splints, stress fractures, heel spur, back pain, headaches and aggravating pain associated with arthritis and degenerative joint ailments.
Sorbothane® absorbs up to 94% of this impact shock by cushioning the foot and dispersing these "shockwaves" sideways rather than up through the body.
The material properties of Sorbothane also make it the premier material for other therapeutic applications such as seat cushions and grip strengtheners.