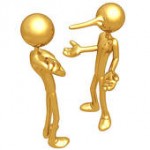 Please take note that the following Filipino coaches;
Benber D. Yu (Coach Ben)
Rustan Tancinco (Coach Tan)
Maria Tolentino (Coach Lalie) 
were terminated from the company. Therefore, they are not authorised to transact any business on behalf of the company or use any of the company's materials, training plans and methods for their future dealings.
These coaches were claiming to be Philippines National Coach, Philippines National Hurdler, Philippines National Long Distance Runner when they have never even once represent their country (Philippines) in the capacity as a coach or as an athlete. For further clarification about these coaches claims, please contact the following:
Philippine Amateur Track & Field Association (PATAFA) Tel: +63 2526 7092
For documentation proof from PATAFA about the said coaches, click here.
WHAT, you need to know more about this Coaches…
These unethical coaches still plying their trade in Singapore Schools & conducting private coaching but having wrong concept of "Winning at all Costs" as displayed by them and training especially primary schools pupil with rigorous workouts meant for adults.
PLEASE don't let these coaches abuse (instead of coaching) your child with old school training method as they are desperate for results as shown during Primary Schools National Track & Field Championship. Nothing is good about their training methods, as any Tom, Dick & Harry can achieved that kind of results by whacking the kids and coaching the kids 5-6 sessions in a week. Sad to say that their services are still engaged by parents too without checking their background and these coaches can be found conducting their private coaching at Bedok Stadium, Bishan Stadium and at Toa Payoh Stadium.
In an article published about me in THE NEW PAPER on 22nd May 2013, I mentioned, "When you do that, you will kill the spirit of sports in a child. Instead, we should have the "Athletes first, winning second" philosophy, which are lacking in them by miles.
In another article published in the THE NEW PAPER ON SUNDAY on 16th March 2014, about personal trainer Hisham Musa on FITNESS TRAINERS.
He claim that the fitness training industry here is not well-regulated. "Virtually anyone with a good body can be a personal trainer. Beware of trainers who do not have proper qualifications or accreditation," he warns.
"There are many issues that could arise, including over-training the client, which could result in injuries."
To pick a trainer, he advises consumers to look for those with certification and experience, who are open to upgrading themselves professionally.
The trainer should also have the ability to impart knowledge effectively, and not just be extremely fit, he adds.
Hats-off to Hisham for being a true Fitness Trainer and I believe him like many others who are also talking about this Filipino "so called Athletics coaches" and moonlighting as Fitness Trainers.
WHY…am I still lamenting them, since I have already terminated their contracts due to incompetence, ungrateful, untrustworthy and unethical when they were my employees. Even now, when we cross path at the stadiums, I am not in talking terms nor I wish to talk to them at all but I would like to highlight some of the latest issues regarding these unprofessional coaches…
Firstly, they are still moving around and proudly lying to innocent public that they were former national athletes & national coaches of Philippines when they have never been one at all.
Secondly, these so called unethical coaches approached my current Filipino coaches on 2 separate occasions. First incident on 11th March 2014 @Toa Payoh Stadium by Rustan (Coach Tan) & the other on 14th March 2014 @Bishan Stadium by Benber (Coach Ben). Both were instigating my current coaches how to moonlight and 1 even used the Tagalog word "Diskarte" means "find a way to moonlight without the knowledge of your boss." One of the reason I terminated them was because they were moonlighting while under my employment.
They failed to realised that by moonlighting is against the law of Ministry of Manpower (Singapore) when you are employed by one main employer. You are not allowed to work as a part-time, on your free-time with any other employer or even volunteer for someone and to receive with or without any form of payment.
One of the them (Coach Ben), still conducting his coaching at Bishan Stadium, SSC Bishan Gym and at Toa Payoh Stadium, he can be found massaging and stretching his female & male athletes by holding them even when he has a molest case reported against him by his own female athlete back in Philippines and there were numerous other occasions went unreported. In people's point of view, that he's helping his athletes stretch but what they don't know is that actually he's taking advantage of the situation. I know public is not aware of his past, because he's such a smooth talker as people describe him as "a wolf in a sheep's skin" and acts like he knows so much about coaching but not realising that a lot of coaches & parents are talking about him. As the saying goes "a molester is always a molester and, "old habit dies hard."
Lastly, they failed to realised, if not for me, 1 will still be working in a pub and cheating his customers and the other 2 won't be in Singapore at all. My only regret is that I sympathised and brought them here to earn a decent living but not knowing, that they will turn out to be back stabbers and teaching us how to coach athletes when they have never been a elite athlete themselves.
Beware
SO…, please be aware of these unprofessional coaches, if they can advise my coaches wrongly and me knowing them personally on their work ethnic and about their knowledge in track & field. I am very positive that they will advice your child or even you wrongly. Please engage coaches with ethical, who have background as an elite athlete and who are willing to understand your child or your needs rather than for their own monetary gain or lust.
TODAY Newspaper on 14th May 2014 (Wednesday)
The athlete who broke her collarbone, the athlete who hurt his knees, the athlete who pull his hamstring and many athletes getting injured as seen or heard by other coaches and parents, all the fingers are pointed at the same Filipino coach, Benber Yu.
In fact the main culprit is this coach, who give elite training in order to garner personal glory. He's really killing the interest of the kids. He don't deserved to be a coach in the first place, who has a molest case back in the Philippines and many cases went unreported. He's no longer allowed to coach in any Singapore Schools due to his molest case and parents should avoid his services for private coaching too.
In this article http://www.todayonline.com/sports/sports-tuition-growth-field, he's just putting up an act and pointing his finger at other coaches but failing to realise that his three other fingers are still pointed at him.
Put a STOP in engaging these kind of coaches before it's to late to regret!!!
Contact us for more information!
Latest Development:
Order of Court from the State Courts of the Republic of Singapore

 
(Posted on 3rd April 2016)
Initially all the 3 ex-coaches took the case against me but only 1 was brave enough to proceed with the case where his mouth was….because they'll know, that all along they have been lying and they have no respect for the court by lying further in their Sworn Statements and Affidavits including the teacher.
The case was tried at State Court on 16th to 17th November 2015, where the other 2 ex-coaches, the same teacher from Nanyang Primary School and a parent of his student were his witnesses, who gave their evidences too.
On the 29th February 2016, the verdict was out in my favour and I was awarded with cost.
Truth always Prevail !!
Appeal
(Posted on 11th May 2016)
Benber filed an appeal against the decision, the Appeal was heard on 4th May 2016 and the Court has reserved judgement. The Court of Appeal is expected to hear Benber's case in October 2016.